The Problem

VIP service providers face challenges in offering unique and personalized experiences to athletes and their associates, including organizing exclusive VIP events, designing luxury travel packages, providing tailored services, and offering services that meet the athletes' tastes and unique preferences because they cannot find avenues to connect with professional athletes and their agents.

The Solution

Athlete Connect provides a solution to these challenges by granting VIP service providers access to sports agency and agent contacts, athlete databases, team insights, and contract details. This empowers service providers to elevate their VIP offerings by organizing exclusive experiences hosted by athletes, designing customized travel and luxury packages, offering personalized services, creating exclusive athlete meet-and-greets, and collaborating with athletes on limited-edition products.
Six reasons why a VIP service provider would need access to the Athlete Connect database:
Athlete-Hosted VIP Experiences

Organize exclusive VIP experiences hosted by athletes, enhancing your portfolio with unforgettable events that draw attention.

Luxury Travel / Yacht Packages

Design luxury travel packages tailored to athletes' busy schedules and preferences, ensuring seamless and enjoyable trips.

Personalized Services

Book a private jet service and provide luxury home-theater design & construction solutions, examples of custom services for VIPs.

Exclusive Athlete Meet-and-Greets

Offer one-of-a-kind opportunities for clients to meet their sports heroes in intimate settings, creating priceless memories.

Athlete-Inspired Product Collaborations

Collaborate with athletes on limited-edition products inspired by their tastes and lifestyles, creating win-win situations.

Personalized Event Hosting

Host private events and gatherings for athletes, teams, and their associates, positioning your VIP services as the epitome of luxury and exclusivity.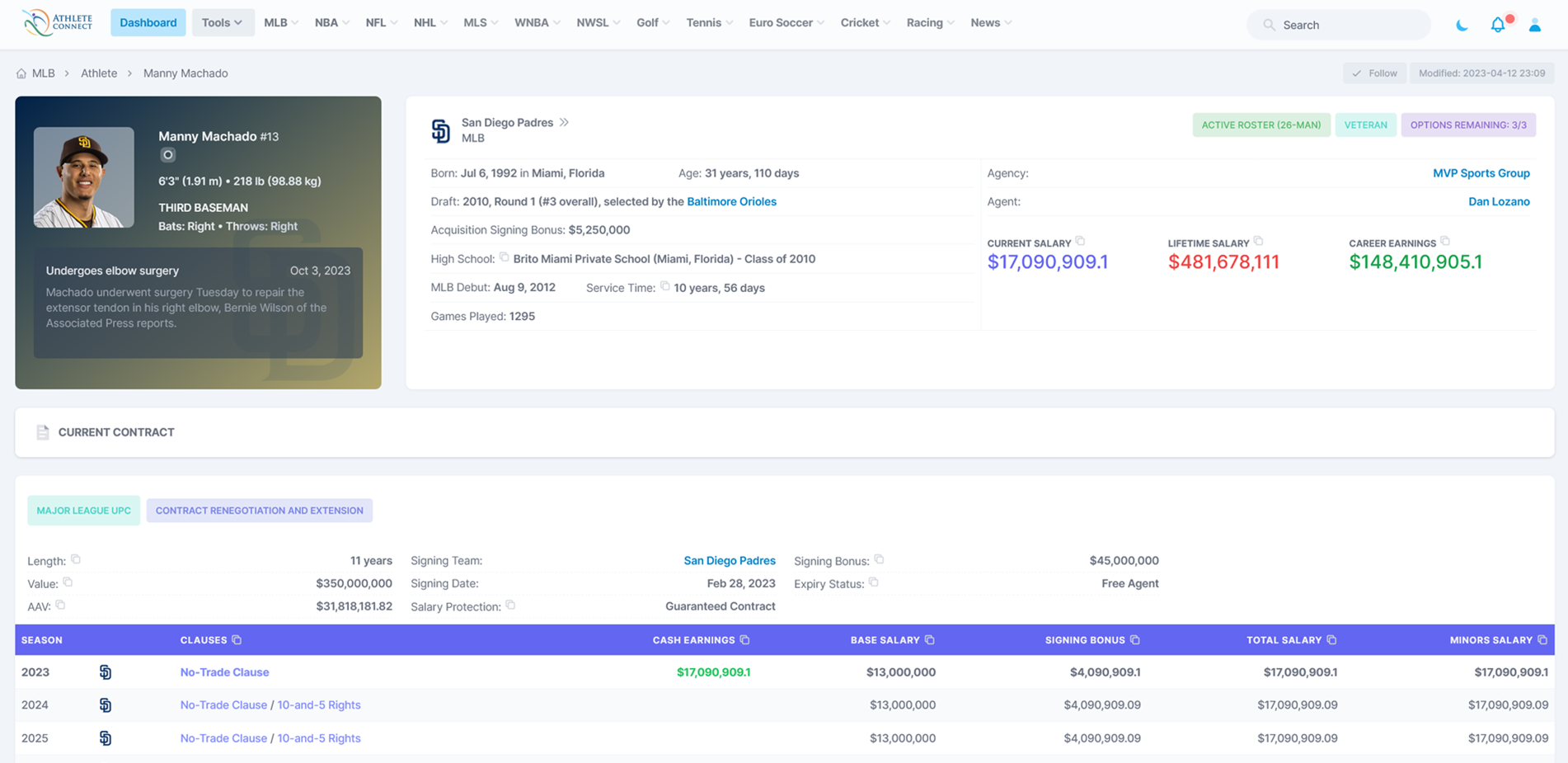 Welcome to Athlete Connect, your gateway to unlocking exclusive opportunities in the world of VIP services.
With access to sports agency and agent contacts, athlete databases, team insights, and contract details, you can elevate your VIP offerings to new heights. Provide personalized services like setting up a sponsored luxury pool-party in Las Vegas, booking a private jet, or tailoring a VIP vacation package deal, all for the VIP athlete. Join us today and be part of an exclusive community dedicated to crafting extraordinary experiences for athletes and VIPs.
Sports Agent Database:

Collaborate with sports agencies, agents, and athletes for exclusive partnerships, special offers and promotions, and tailored VIP services.

Athlete Database:

Personalize your VIP offerings based on the unique preferences and interests of athletes, ensuring an unforgettable experience.

Contract Database:

Stay ahead of the game by aligning your services with athlete endorsements and contract details, maximizing your brand's association with their success.

Team Salary Database:

Craft bespoke services that match the opulent lifestyles and financial capabilities of athletes and sports teams.