Sign Up Now to Join Athlete Connect's Exclusive BETA Program
Be a Part of Something Extraordinary!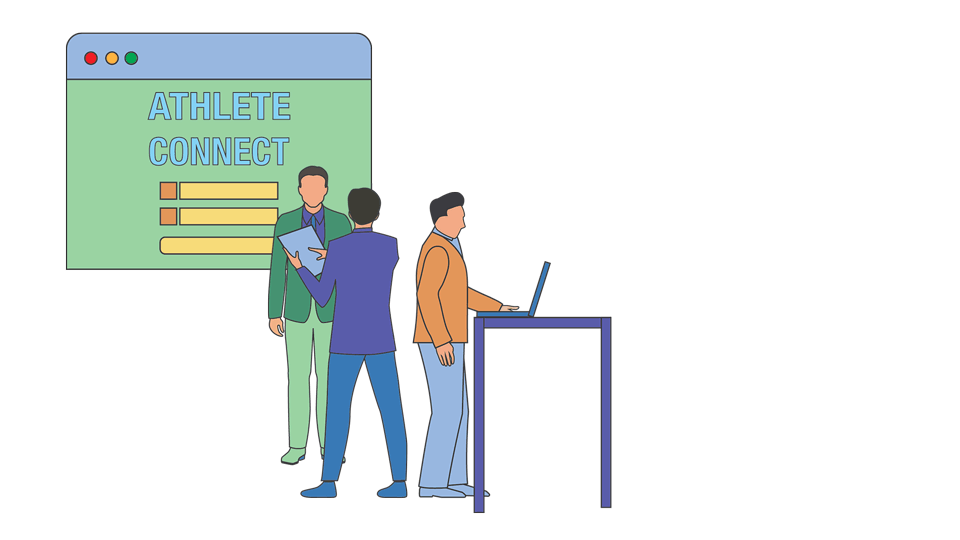 The Intersection of Sports, Data Science, Analytics, and Intelligence
Our mission at Athlete Connect is to bring together businesses, professionals, and sports enthusiasts from all around the world through worldwide support and reach. Even though our platform currently provides a staggering amount of data and insights, our aim goes much beyond what we can give. We are actively working to provide more data and information on a wide range of international sports, including rugby, soccer, golf, tennis, and auto racing, as part of our global expansion goals. This will make us the go-to place for all things sports, no matter where you are or what sports you follow.
Ready to Elevate Your Game?
Join the Athlete Connect BETA Program
Why join the BETA program?
You will lead the way in sports industry innovation by signing up as a BETA user. Here are some reasons to sign up:
Early Access

Be one of the first to utilize Athlete Connect's cutting-edge features and technologies.

Impact Development

Your suggestions will determine how our platform develops in the future. We value your opinions, and we're paying close attention.

Exclusive Benefits

As a BETA user, take advantage of exclusive features and benefits (discount codes).

Recognition

Opportunity for you and your business to be quoted (testimonial) in our social media and website communications.
When will the BETA program begin?
Our BETA program will begin in December 2023.
What is involved in the BETA program?
The following are the basic requirements for our BETA program:
Enroll now to guarantee your seat in the BETA program (space is restricted to a small number of people and their organizations).

We will give you a link with your special login and password as soon as the application is ready.

Once you have logged in, explore and navigate the Athlete Connect database.

We'll pay close attention to any comments, recommendations, and feedback you might have. Your suggestions are priceless and will influence how Athlete Connect develops in the future.

For the duration of the BETA program, you are free to keep using the Athlete Connect database.
How to join
Visit our website at http://www.myathleteconnect.com.

Sign up for the BETA program using your email address.

You will receive an email invitation when the application is ready.
Conclusion
Athlete Connect is on a mission to empower sports enthusiasts, athletes, and sports-industry professionals like you to achieve your full potential. Join our BETA program and embark on this incredible journey with us. Together, we'll redefine the way athletes connect, compete, and excel.
Don't wait! Sign up for the Athlete Connect BETA program today and be part of the future of sports technology!